Custom Orange County Water Pond Designs
Turn your backyard into a beautiful waterscape with a backyard pond or koi pond.
Is Your Pond Or Waterfall Leaking?
Call today (714) 613-0123
Keep your water fountains and other water features running in tip-top condition. Call us to fix leaking fish ponds and to create amazing landscapes including pondless waterfalls in Garden Grove, La Habra, and other Southern California locations.
Pond, Fountain, & Water-Garden Repair Services
Consider It Done – Transform Your Landscape Today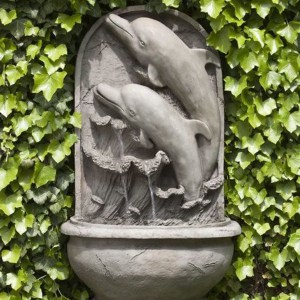 Bi-Weekly Maintenance
Settle for nothing less than a bi-weekly fish pond cleaning and maintenance service to keep your water feature functioning at its best. Hire us to replace UV lights at your Seal Beach water feature. Get the filter at your Chino Hills pond backwashed, or get your Costa Mesa skimmer basket emptied. Attract more visitors to your beautiful Garden Grove fountains and waterfalls.
Pump & Filtration Repair
Green murky water and algae can make your ponds and fountains look ugly. There's a way to clean your ponds and fountains, and for that, you need your filtration system to work at its best. We'll clean the filters in your ponds and adjust the pump setting to ensure a smooth filtration system that can remove algae and other impurities with ease.
Fountain design & Construction
Need a custom fountain designed for you? We'll design and construct an above-ground koi pond, fountain, or pondless waterfall that blends with the environment. Our landscaping skills will ensure that your water features enhance the natural environment that aquatic plants need to survive.
Repair & Leak Detection
We have one of the most efficient leak detection, maintenance, and repair teams in Orange County. We can fix liners and any stream water flow issue with your pond. It's important that you contact us when you have a water pond that is more than 10 years old. We know what it takes to maintain older water ponds and guarantee their smooth functioning at a minimal cost.
Don't Live With A Blank Backyard. We Can Help Turn Your Property Around.
Add Value To Your Landscape By Installing A Backyard Pond
Whether you are the type of person who likes to shine at social gatherings or believe that a beautifully designed custom pond can make an impact on the environment, do not hesitate to approach us.
We are always there to add more value to any DIY approach you choose to take with your water feature in Garden Grove or some other location.
Does your water fountain design and landscape look out of sync, or are you missing some important fountain design components in your own backyard? Either way, we can come in to construct the perfect pond with a water fountain at Diamond Bar or Orange County.
People like to design their own ponds, but it's important to remember that even imagination has its limits when it comes down to achieving the right plumbing diameter or filtering out the waste of fish.
While you might have the greatest intentions in mind, it's difficult to predict exactly how your pond or pondless waterfalls will function because the variables are too many. We can solve all pool issues and problems with your fountains and waterfalls in Santa Ana and other places.
Come up with any tropical, modern, or contemporary look, and we'll design and construct your pool and waterfall in Orange County to match your design aspirations.
Getting close to making a firm decision on constructing a garden pond for your house? We can step in at any stage of your pond planning, designing, and construction phase.
Helping where it counts
Committed to Excellence
Backyard Pond Design For Southern California Properties
Wake up to see the beautiful sight of a natural waterfall on your Orange County property. Bring some life into your lakes by breeding wildlife.
Add some floating aquatic plants that blend with nature or scatter some lights along the yard to attract the kids in your family. Watch the fish collect to nibble at the "fruits on a string" that you added to your water feature.
Backyard Pond Cleanings For All OC Properties
It doesn't always take a large-scale disaster to see why it's necessary to have a good pond design in place. You never know when it may get dirty and start smelling of dead fish and rotten plants. We have safety features inbuilt into our designs that ensure timely cleaning and maintenance.
The maintenance of your backyard pond is best handled by professionals. Mowing grass off the turf takes time and effort. The good news, however, is that you don't have to sit on your project before you find the right water feature installation and maintenance company.
Koi Pros is always at hand to help you with your residential and commercial backyard pond installation projects in Orange County. More often than now, we've already collaborated with a local contractor at your location and offered to help the company complete your backyard pond project successfully.
We'll Help You Manage, Repair, & Install Your Water Features (Ask For More Info)
GET A FREE QUOTE TODAY
Call today (714) 613-0123
Learn More About Our Other Services.
Is it time to service or rehabilitate your backyard pond or install a new one? Look no further than Koi Pros for the best pond designs that will increase the value of your property. Close search history.
There are so many options available to us. All you have to do is call us with your queries on any of the following: