Orange County Water Pond Designs For Your Home Or Business
Add a beautiful waterscape to your home and garden in Orange County.
Is your pond or waterfall leaking?
Call today (714) 613-0123
Bringing Your Water Features to Life – We Can Renovate Your Entire Landscape (Ask For More Info)
Pond, Fountain, & Water-Garden Repair Services
Garden Pond Design For Southern California Properties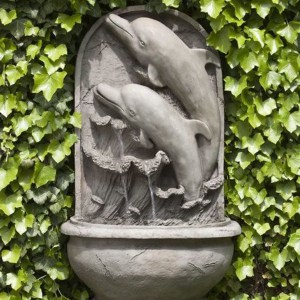 Bi-Weekly Maintenance
Who doesn't love koi ponds on their properties? They are truly a spectacular sight. Keep in mind that simply maintaining your water feature is not enough as there are other factors such as pond temperature and pH levels to consider in addition to generic upkeep tasks like raking the surrounding grounds around the pond and making sure everything is laid neatly and cleanly, etc. Only hire pond experts!
Pump & Filtration Repair
If you let your backyard pond go without being cleaned for too long, algae will accumulate and turn your water green, making it murky and muddy. Given our vast experience with ponds and water gardens, we know there are many devices available on the market designed to remove invasive plants including submersible pumps, external pumps, and filters. You can rely on us for thorough cleaning or repair of these maintenance products when the need arises.
Fountain design & Construction
Whatever type of water fountain you're looking for we've probably seen it before and can create one that's even nicer, maybe with a beautiful waterfall or pool. We know what makes water fountains and waterfalls the focal point of a homeowners' or commercial project. We can help you decide on pondless waterfalls and waterfalls for your water gardens that will really make an impact on the aesthetics of your outdoor space. This includes complete design, repair, and installation services of your water feature, aquatic plants, and flowers! We offer free consultations with our in-house designer for anyone who is considering a pondless waterfall or any other waterfall construction for their water gardens.
Repair & Leak Detection
Come to us when you need low maintenance pond leak repair services. We can help with anything from new UV lights to replacing leaky liners and resealing your entire pond. If you have an old pond, it may be losing water at a rapid pace and we'd strongly advise calling in our emergency service before it's too late! You'll have access to all aquatic needs when you work with us!
commercial or residential
Professional KOI Pond Maintenance & Repair Services
Aliso Viejo is a great place to live, and one of the reasons why is that there are lots of water features like waterfalls peppering the city. Not only are there ponds like koi ponds, but also fountains and more – complete with sparkling water features that line the streets. With over 51,000 people living in this Orange County city, there are multiple government centers and complexes plus high-end apartments within walking distance of all these amazing fish ponds. These days pond fish eat invasive plants which help keep the pond clean. Your backyard pond can now turn into a water feature that can bring in tranquility and a relaxing atmosphere to help you relax after a long day at work!
Koi Pros has over 40 years of professional experience servicing everything from large commercial properties to outdoor fountains, waterfalls, and backyard ponds. We have worked hard to gain the experience and goodwill of people and are extremely pleased to be considered the premier fountain and pond management company in Southern California. We approach our pond projects one step at a time and make sure we've reviewed the property – whether it's commercial or residential property – before we offer our quote for maintenance or repairs.
Our pond technicians are skilled professionals well-versed in all aspects of koi pond equipment and aquatic features. We perform a close search of our construction/installation sites and understand the value of what we offer. We'll ensure that you can see your water features looking beautiful and running efficiently with our construction/maintenance. Besides providing the best service to keep your aquatic systems functioning properly, our pond technicians can train you in the everyday upkeep of your pool water in a way that allows your fish and turtles to live healthily during their stay with us. With countless aquatic animals to choose from, we even have custom pond enclosures available at reasonable prices!
Just as you would request any landscape provider for help, Koi Pros aims to provide that same exceptional service – only we have more on offer than standard outdoor landscaping might have to offer. In other words, Koi Pros will not only supply you with the services related to your regular outdoor construction and installation but also the extra touches that make a difference such as the water garden itself which is considered an extra feature in many a-front garden builds. You wouldn't have to worry about a leaking pool, pond, waterfall, or fountain any longer. Call (714) 613-0123 today to get your free quote for affordable leak repair.
Helping where it counts
Committed to Excellence
Pond, fountain, & Water-Garden Repair Services
Algae Control & Deep Cleanings
We don't play the blame game when clients show us pictures of their ponds looking off-color and out of sync in their natural environment. Water feature management is a very challenging undertaking and you must be prepared for a custom pump failure. When we review a property, we look at the equipment, the way the water feature was constructed, and more! We have reviewed large lakes and commercial clients including the top attractions in Texas! We provide our services to HOAs, cemeteries, and apartment complexes. Residential ponds and waterfalls are overgrown with algae due to many reasons. We work on cleaning projects across the State of California, and we've had clients living in private homes calling us to remove algae from their ponds.
Call us when any of the following affects your koi pond:
We'll Help You Manage, Repair, & Install Your Water Features (Ask For More Info)
GET A FREE QUOTE TODAY
Call today (714) 613-0123
We have all your aquatic needs covered
Our Water Feature Services