Pond & Fountain Construction
Maintenance & Repair
La Habra Heights, CA
Commercial & Residential Aquatic Services
Is your pond or waterfall leaking?
Call today (714) 613-0123
Bringing Your Water Features to Life – We Can Renovate Your Entire Landscape (Ask For More Info)
Pond, fountain, & water-garden repair services
La Habra Heights Pond & Fountain Maintenance Services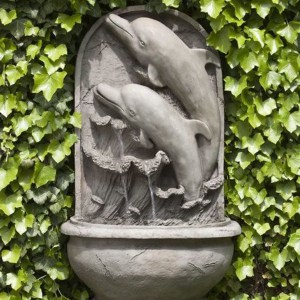 Bi-Weekly Maintenance
Custom koi pond maintenance services and pond cleaning service plans for your water features. Maintenance includes filtration backwashing, skimmer basket emptying, UV light replacements, and more. We keep your water-garden looking beautiful!
Pump & Filtration Repair
Don't let your pond or water feature sit with Algae and green murky water – we'll clean both your pond and filtration for you. From submersible pumps and filtration to external pumps and pressure filters – we know pond filtration.
Fountain design & Construction
Custom design and installation of whatever type of water feature you're interested in. From pondless waterfalls, to custom above ground koi ponds, to commercial water features – contact us first. We'll even install landscape and aquatic plants on your property.
Repair & Leak Detection
Pond and Equipment repairs – need a new UV Light? We can help. Losing water? You might need a new liner, or reseal completely. Ponds older than 10 can lose water very easily. We suggest reaching out before it's too late. We have all your aquatic needs covered.
commercial or residential
Professional KOI Pond Maintenance & Repair Services
There's a reason why Aliso Viejo is one of the best places to live in. With its urban feel, plethora of restaurants, coffee shops, and more – there's not a lot lacking, including koi ponds, backyard fountains, and a mix of other water features to accommodate this beautiful city. With over 51,000 people living in this city, there are numerous government buildings, business complexes, apartments, and more all with ponds, lakes, fountains, and similar who need a regular maintenance company.
With over 40 years of professional backyard pond, outdoor fountains, and large commercial property experience – Koi Pros remains Southern CA's premier pond and fountain management company.
All residential and commercial properties are thoroughly reviewed before we can quote for maintenance and/or heavy repairs.
Koi Pro's is made up of a group of highly skilled professionals who service all types of aquatic features and equipment. Our technicians will keep your water features looking and functioning beautifully. We understand what it takes to keep your water garden beautiful, fish and turtles in healthy shape, plus much more. Consider us the same as any landscape provider – only we can help you with more than your landscape rebuild, we can help you with the focal points such as water features associated with your landscape build. Is your pond, fountain, or waterfall leaking? Call today to get a free leak repair quote (714) 613-0123
Helping where it counts
Committed to Excellence
Pond, fountain, & water-garden repair services
Algae Control & Deep Cleanings
We don't blame anyone to be honest. Managing water features can be a painful undertaking if you don't know what you're doing. When we review a property, we review the equipment, the way the water feature was constructed and more. When servicing large lakes and commercial clientele, we'll walk the lake, visit with the board of directors, and are even certified via compliance depot! We work with many apartment complexes, HOA's, cemeteries, and more throughout the state.
Let's face it, not all water features are created equal. Most residential ponds and waterfalls we see are overgrown with algae due to many reasons.
We'll Help You Manage, Repair, & Install Your Water Featurescape (Ask For More Info)
GET A FREE QUOTE TODAY
Call today (714) 613-0123
We have all your aquatic needs covered
Our water featured services.
Contact Us
Give Us A Call
(714) 613-0123
On The Map
529 W Blueridge Ave F110, Orange, CA 92865
Location Hours
8:00 AM – 04.00 PM, Monday – Saturday