Orange County Lake Management Services
Commercial & Residential Fountain, Lake, & Pond Services
Find The Best Wall Fountain Design & Installation Services Near You
Lakes and ponds are unique in their construction just like every other thing on earth; no two lakes in Orange County are built in the same way, nor do they need the same level of lake management services.
Koi Pros undertakes lake management projects in Orange County including the maintenance of small and large bodies of water. Water reservoirs in Orange County are often constructed with either rubber or cement, depending on the client's lake management preferences.
The return flow is directed towards the lake's water filter, which ensures that backwash cycles and maintenance visits are kept to a minimum.
Professional Lake Construction & Management Prevents Leaks
If you want to construct a "lake" on your Orange County property, there are a few key suggestions offered by our environmental protection division that you need to keep in mind.
First of all, the lake must be built with compact water-proof soil, because it is a large body of water with the chance of getting a few leakages when sealed with either rubber or cement. Using clay-like soils to build reservoirs helps in achieving this sealant effect.
However, clay soils have their own drawbacks as it can take years before such soil reaches its optimum water depth for usage. Sometimes, 30-mm rubber liners are used as liners over the soil, but this can turn into a costly process, especially if done incorrectly.
Make sure you're seeking assistance from the expert lake and pond management services and follow the stringent regulations in place to ensure there will be no issues with leakage or flooding in your Orange County property.
Helping where it counts
Contact Us Today!
Helping where it counts
Contact Us Today!
Residential Lake Management
Koi Pros have a string of service projects for reservoirs that typically hold and control around 1,000 to 5,000 gallons of water. These are generally natural water bodies that are not chemically treated, so the water quality must be good enough to breed fish and turtles.
We also service koi ponds and decorative water features in Orange County that are installed purely to increase aesthetics and not to breed wildlife.
Our clients in Orange County know that for lakes under 10,000 gallons, we are the experts.
We'll maintain a lake without even visiting it more than twice a month, and depending on how it was constructed, we may not have to do a thorough cleaning job once or twice a year to sustain the life of the water feature.
There are some koi ponds that have a lot of fish in them or have been designed with very little circulation and do not use submersible pumps and UV lights. These may need cleaning once every two months – and it depends on how they were built.
Our experts will inspect every inch of your lake management system and search for components that must be in order to keep the pond water clear. Get in touch with us now for a free lake review on your property.
Commercial Fountain Maintenance
Property owners often install a commercial fountain in their cemeteries, apartment complexes, and HOAs to increase perceived value and enhance beauty, especially in public areas.
We have observed that property management services in Southern California always try to install a water feature in the property they manage, as this can easily result in an increase of 10 to 15% in rent collected from their tenants.
We offer great options for water features in your backyard with depths of up to 36 inches, so you're able to use the pond without fear of drowning while also increasing the property's value.
In our area, the sun is always available making it much easier to keep fountains functional with nearly no downtime.
We take care of commercial and residential installations and can recommend some easy fixes for chemically-treated and natural fountains when you discover leaks or mechanical problems due to accidentally overfilling the lakes with water.
Call us today (714) 613-0123 for your free installation or service quote.
The DIY approach works in many cases to highlight your water feature. We have several DIY lake builders in our portfolio who love to construct and maintain their own lakes but do feel the need to get in touch with us whenever they need to rebuild their pond management system with some vital components that they are missing.
Lake fountain, & water-garden repair services
Consider It Done – Transform Your Landscape Today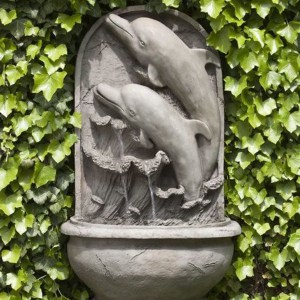 Bi-Weekly Maintenance
Don't search for reliable fountain, lake, and pond cleaning and maintenance services. We can handle filtration backwashing, replace UV lights, and empty skimmer baskets for you. We'll make sure your water garden is the center of attraction.
Pump & Filtration Repair
Don't let the ugly sight of algae, murky green water, and disgusting swamp filth spoil your day. We are water quality and filtration experts who can determine how to do the maintenance of a neglected lake filtration system using external, internal, and submersible pumps.
Fountain design & Construction
Contact us first for custom lake fountain designs and installations. We offer professional lake maintenance, landscape solutions, koi fish management, and aquatic weed control services. We'll take into account homeowner interest and their specific needs in Orange County.
Repair & Leak Detection
We have a maintenance team that specializes in the detection of leaks in lakes caused by worn out liners and broken seals. Urgent maintenance tasks and repairs are often needed when your lakes are older than 10 years. It's time to call in the experts. We'll check the health of your koi fish, offer assistance with algae removal, and take care of the specific needs you may have for your property.
We'll Help You Manage, Repair, & Install Your Water Features
GET A FREE QUOTE TODAY
Call today (714) 613-0123
Learn More About Our Other Services.
Are you trying to rehabilitate or service the lake behind your house? We have tons of ideas and innovative designs for Orange County lakes. The sooner you contact us the better. We'll answer all of your questions for you.