Custom Orange County Water Pond Designs
Turn your backyard into a beautiful waterscape with a backyard pond
Is your pond or waterfall leaking?
Call today (714) 613-0123
Bringing Your Water Features to Life – We Can Renovate Your Entire Landscape (Ask For More Info)
Pond, fountain, & water-garden repair services
Consider It Done – Transform Your Landscape Today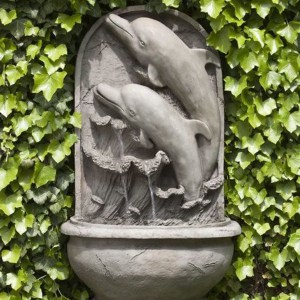 Bi-Weekly Maintenance
Custom koi pond maintenance services and pond cleaning service plans for your water features. Maintenance includes filtration backwashing, skimmer basket emptying, UV light replacements, and more. We keep your water-garden looking beautiful!
Pump & Filtration Repair
Don't let your pond or water feature sit with Algae and green murky water – we'll clean both your pond and filtration for you. From submersible pumps and filtration to external pumps and pressure filters – we know pond filtration.
Fountain design & Construction
Custom design and installation of whatever type of water feature you're interested in. From pondless waterfalls, to custom above ground koi ponds, to commercial water features – contact us first. We'll even install landscape and aquatic plants on your property.
Repair & Leak Detection
Pond and Equipment repairs – need a new UV Light? We can help. Losing water? You might need a new liner, or reseal completely. Ponds older than 10 can lose water very easily. We suggest reaching out before it's too late. We have all your aquatic needs covered.
Don't Live With A Blank Backyard.. We Can Help Turn Your Property Around
Add Value To Your Landscape By Installing A Backyard Pond
Whether you love to entertain or not – having a beautifully designed pond on your property can be a focal point to say none the less. While DIY ponds are very fun to build and maintain, our most common clients are a "DIY pond builder" who needs help one something yet might need a rebuild because vital parts of the system are compromised.
Be it not enough returns to filter out fish waste, or the plumbing being too small in diameter – the moral of this story is contact a company who can help you design your pond before you build, and once you do decide to break ground, we can help with select portions or take on the entire project.
Our Orange County backyard pond aquatic design team can turn your backyard into tropical get-away, or something more modern and / or contemporary.
So let's assume you're wondering where to begin with this venture? Do you simply break ground or do you wait, plan, design, and then break ground?
Helping where it counts
Committed to Excellence
Backyard Pond Design For Southern California Properties
Adding plants, lights and other items to your Orange County pond is a great way to increase the appearance. Adding Koi and turtles is also a great way to get the kids interested while feeding the wildlife can be very entertaining. We suggest adding "fruits on a string" to the backyard pond and watch the fish eat away!
Backyard Pond Cleanings For All OC Properties
Yes we all love our water features up until the point of them smelling and being more of a eye sore than a beautiful landscape feature we just discussed. Below are a few items we build into our designs in order to better assist you with future cleanouts.
To be honest, we don't blame anyone for not wanting to be around to handle the task of managing your backyard pond and landscape – that's why lawn mower companies like such exist correct?
This is why Koi Pros exists, to assist both commercial and residential with backyard pond design and implementation. Often times we work with contractors who are already bidding a similar job and assist them wherever needed as well.
We'll Help You Manage, Repair, & Install Your Water Featurescape (Ask For More Info)
GET A FREE QUOTE TODAY
Call today (714) 613-0123
Learn More About Our Other Services.
Interested in installing, rehabing, or servicing your backyard pond? We offer a ton of additional water pond design options for you to take a look at. Feel free to reach out if you have any questions!