Impress Your Neighbors With A Beautiful Backyard Fountain
Commercial & Residential Fountain & Pond Services
Add Beauty And Tranquility With A Backyard Fountain
Backyard fountains are a great option for any commercial or residential property seeking the beauty and elegance of a fountain in their backyard.

These fountains can be almost any designed to meet the needs of any landscape or architecture. The varieties are endless from cement and marble options to customized construction of almost any material wanted. Of course the first thing you should look for in one of these water features is aesthetics. Some people love the Asian-inspired themes with natural koi, water lilies, and much more, others want a simple to manage backyard fountain requiring little to no maintenance. These water features would be setup slightly different as the non-natural backyard fountains will need to be treated with chemical but also not need as much filtration as that of the natural style.
We can design, install, repair, and maintain any backyard fountain on any type of property as long as it's located in Southern California.
Where to begin with your backyard fountain design?
First things-first, you'll want to review your backyard landscape for the best place to install the fountain and this includes
power location
water drainage (if needed)
equipment location
Helping where it counts
Contact Us Today!
Helping where it counts
Contact Us Today!
Once You Have Designs And An Idea Of The Water Feature
The rest is easy! Simply give us a call or send us as email
Send us any designs you have in mind (can be pre-built designs if wanted) and we'll be able to custom design a new backyard fountain to match your landscape if wanted. We service all commercial and residential properties in Orange County CA.
Once we have the drawings, and a set location to build the item, we'll begin the installation process by securing the appropriate permits (if needed) drop off any equipment (if needed) and set a day / time to break ground or install above ground depending on what type of backyard fountain you are purchasing.
Commercial Fountain Maintenance
Installing a commercial fountain for your apartment complex, HOA, cemetery, and other public areas is a great way to increase local property value and beauty. We find that property management companies throughout Southern California with water features on the property, are able to increase the monthly cost of rent by up to 10-15% when having a stream, or fountain.
These are great options as the water depth can be below 36″ to avoid any potential drownings, while also increasing the value perceived when walking the property. With almost year-round sun in our area – commercial fountains are relatively easy to maintain, repair, and construct compared to locations with heavy seasons. We service both natural and chemically treated water features for both commercial and residential properties, feel free to give us a call today to get a free service or installation quote.
n your property can be a focal point to say none the less. While DIY ponds are very fun to build and maintain, our most common clients are a "DIY pond builder" who needs help one something yet might need a rebuild because vital parts of the system are compromised.
Pond, fountain, & water-garden repair services
Consider It Done – Transform Your Landscape Today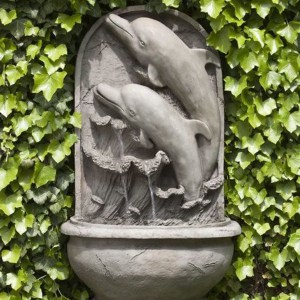 Bi-Weekly Maintenance
Custom koi pond maintenance services and pond cleaning service plans for your water features. Maintenance includes filtration backwashing, skimmer basket emptying, UV light replacements, and more. We keep your water-garden looking beautiful!
Pump & Filtration Repair
Don't let your pond or water feature sit with Algae and green murky water – we'll clean both your pond and filtration for you. From submersible pumps and filtration to external pumps and pressure filters – we know pond filtration.
Fountain design & Construction
Custom design and installation of whatever type of water feature you're interested in. From pondless waterfalls, to custom above ground koi ponds, to commercial water features – contact us first. We'll even install landscape and aquatic plants on your property.
Repair & Leak Detection
Pond and Equipment repairs – need a new UV Light? We can help. Losing water? You might need a new liner, or reseal completely. Ponds older than 10 can lose water very easily. We suggest reaching out before it's too late. We have all your aquatic needs covered.
We'll Help You Manage, Repair, & Install Your Water Featurescape
GET A FREE QUOTE TODAY
Call today (714) 613-0123
Learn More About Our Other Services.
Interested in installing, rehabing, or servicing your backyard pond? We offer a ton of additional water pond design options for you to take a look at. Feel free to reach out if you have any questions!