Build A Beautiful Water Garden Fountain On Your Property
Commercial & Residential Fountain & Pond Services
Add Beauty And Tranquility With A Backyard Fountain
When it comes to commercial and residential properties in Orange County CA. It's hard to put a number on the amount of properties we see with water garden fountains and water features alike. More often than not, these garden fountains are beautiful and seem to add a sense of value and appreciation to the property – regardless of location and size funny enough.
Garden Water Fountains seem to be very popular in this region due to many reasons.
Water garden fountains are extremely affordable
They require very little energy consumption
They are relatively easy to install
Maintenance is minimal at best compared to other water features
Did you know these fountains can be fitted with lights, music, and all sorts of fun add-ons? People request koi fish, water lilies and more for their water garden fountains. Orange
Maintenance of your Water Garden Fountain
In Orange County, water garden fountain maintenance typically very easy and seamless depending on whoever installed the water feature. One of the primary reasons these water features are so common in Southern CA is the low energy consumption and low water use (especially being a drought state) Once you setup your water garden fountain we suggest you call a water garden maintenance company to review your water features for issues or to begin a bi-weekly service to keep your fountain clean, clear, and algae free.
Helping where it counts
Contact Us Today!
Helping where it counts
Contact Us Today!
Once You Have Designs And An Idea Of The Water Feature
More often than not, installing a water garden fountain can be done in a weekend or less. Depending on the access to your property (if you live in a tight space don't expect to get a tractor in there) you should be able to install a water garden kit or similar. Many people are interested in solar garden fountains so they aren't required to call an electrician to install the fountain or connect it to local power. Solar power allows you to add a water garden to just about any part of your property.
Some of our local commercial companies we manage water features for will build a water garden fountain in their office where sunlight hits majority of the day. Some fountains come with a battery pack to help sustain the in-between sun episodes.

Additionally, it's great to think about if you ever move or live in a rental – these fountains are outstanding for those who are always on the move, and since you're most likely living in Southern California, you should always be able to sell your water garden fountain if the need be.
Commercial Fountain Maintenance
Installing a commercial fountain for your apartment complex, HOA, cemetery, and other public areas is a great way to increase local property value and beauty. We find that property management companies throughout Southern California with water features on the property, are able to increase the monthly cost of rent by up to 10-15% when having a stream, or fountain.
These are great options as the water depth can be below 36″ to avoid any potential drownings, while also increasing the value perceived when walking the property. With almost year-round sun in our area – commercial fountains are relatively easy to maintain, repair, and construct compared to locations with heavy seasons. We service both natural and chemically treated water features for both commercial and residential properties, feel free to give us a call today to get a free service or installation quote.
n your property can be a focal point to say none the less. While DIY ponds are very fun to build and maintain, our most common clients are a "DIY pond builder" who needs help one something yet might need a rebuild because vital parts of the system are compromised.
Pond, fountain, & water-garden repair services
Consider It Done – Transform Your Landscape Today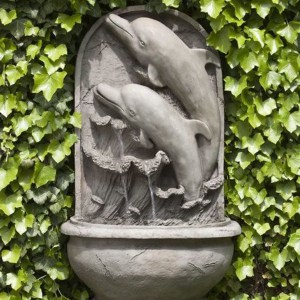 Bi-Weekly Maintenance
Custom koi pond maintenance services and pond cleaning service plans for your water features. Maintenance includes filtration backwashing, skimmer basket emptying, UV light replacements, and more. We keep your water-garden looking beautiful!
Pump & Filtration Repair
Don't let your pond or water feature sit with Algae and green murky water – we'll clean both your pond and filtration for you. From submersible pumps and filtration to external pumps and pressure filters – we know pond filtration.
Fountain design & Construction
Custom design and installation of whatever type of water feature you're interested in. From pondless waterfalls, to custom above ground koi ponds, to commercial water features – contact us first. We'll even install landscape and aquatic plants on your property.
Repair & Leak Detection
Pond and Equipment repairs – need a new UV Light? We can help. Losing water? You might need a new liner, or reseal completely. Ponds older than 10 can lose water very easily. We suggest reaching out before it's too late. We have all your aquatic needs covered.
We'll Help You Manage, Repair, & Install Your Water Featurescape
GET A FREE QUOTE TODAY
Call today (714) 613-0123
Learn More About Our Other Services.
Interested in installing, rehabing, or servicing your backyard pond? We offer a ton of additional water pond design options for you to take a look at. Feel free to reach out if you have any questions!