Pond Construction Maintenance Repair Orange County
Commercial & Residential Fountain & Pond Services
Commercial & Residential Pond & Fountain Services
Custom Aquatic Services For Southern California Properties
Let us install, service, and repair your water features.
Custom Pond Construction & Maintenance​​
Orange County and Southern CA Cities
With over 40 years of professional business behind us, Koi Pros remains Southern CA's leading pond maintenance and management company. We welcome all of Orange County's aquatic clients to our modern offices from where we've been providing some of the best koi pond repair services in the area.
Our staff makes sure that customers get exactly what they need and that our koi pond and fountain maintenance services are up to standards! Want to check us out for your pool-size koi pond? Schedule a pond restoration appointment now – we're accepting new Orange County clients for our spring and summer months, and we're filling up quickly!
Koi Pros offers a competent team of custom pond pleasure working professionals who can conduct the full spectrum of pond construction, pond maintenance, and pond repair services in Orange County.
Our licensed koi pond technicians are professionally trained to understand the maintenance and overall operations of water gardens and koi pond systems that are needed for fish and turtles to survive. We are pond builders who specialize in maintenance/repair services in Southern California.
We have been helping people with both their indoor and natural bodies of water for years, as well as participating in pond construction, pond maintenance, and pond repair projects that included outdoor landscaping. We are also naturally qualified to help you with other tasks like koi pond filtration, fountain maintenance, and rebuilding landscapes.
Helping where it counts
Committed to Excellence
Pond, Fountain, & Water Garden Repair Services
Bringing Your Water Features to Life – We Can Renovate Your Entire Landscape. Click on "Learn More About Us" Ask for more info on our pond construction, pond maintenance, and pond repair services. Fill in the form – no field blank, submit. That's it. We'll get back to you with complete service details about koi ponds and other water features.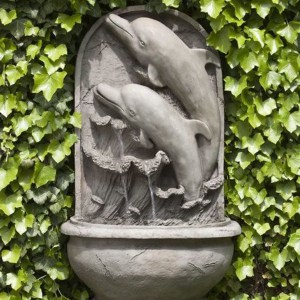 Bi-Weekly Maintenance
We offer custom pond maintenance plans for the inside and outside of water features. We backwash your filtration systems, empty your skimmer baskets, change UV lights, and more. Our bi-weekly koi pond maintenance services ensure that your water garden and koi ponds appear at their natural best at all times.
Pump & Filtration Repair
We won't neglect pond service when your koi pond sits with murky water filled with algae. Our pond maintenance and repair team in Orange County will make sure your fish habitat is clean, and we'll even install pond liners and filtration systems for you. From external pumps to submersible pumps to the latest filters used in pond construction, we know what our clients need.
Fountain Design & Construction
Our design and koi pond construction team in Orange County will work with you to create custom fountain designs and install a luxuriant tangle of trails and above-ground Koi ponds that you've always dreamed about. Our lake management team has koi pond builders that can install commercial-grade fountains and pondless waterfalls, establish perfect landscapes, and ensure that your koi pond has healthy aquatic plants.
Repair & Leak Detection
Are you noticing disgusting swamp filth scattered over murky green water in your koi fish ponds? You may be seeking assistance to resolve pond repair issues that are beyond your control. You need our specialized lake management and koi pond repair team to stop your koi pond or water garden from losing water. We have a specially built maintenance team that can change pressure filters and repair fountains when necessary. Our pond builders will tell you that a 10-year-old koi pond has a tendency of losing water. If, therefore, you want to learn how you can detect leaks and other leak repair issues, reach out to our pond builders and lake management service.
We Cover All Your Aquatic Needs
Our water featured services.
Koi Pros is a company made up of experienced pond builders, waterfall, fountain, and lake management specialists that serve all of Orange County CA. Over the course of more than four decades, we have remained the best pond and lake management company in the Southern CA region offering:
Professional aquatic services
Get a free service quote for our koi pond and lake cleaning, maintenance, and other aquatic services in Orange County CA today. Check out our company maintenance and service plans starting at $160 per month, which includes bi-weekly maintenance of natural residential koi ponds and other water features.
Text or email your images to our phone number mentioned above, and we'll quickly respond with a free quote and an estimated timeline. You need a custom quote to schedule cleaning services.
We offer a custom design and installation service for any kind of water feature you're interested in! From commercial ponds to artificial lawns, we do it all.
Our team of experienced professionals will take care of every aspect – from design and engineering, to fabrication, landscaping, and installation. We also offer our customers high-quality aquatic plants for their pond or lake!
Let's face it, not all water features are created equal. Most residential ponds and waterfalls we see are overgrown with algae due to several reasons.
We suggest hiring a professional aquatic management company that specializes in commercial pond maintenance and pond equipment services including:
Get a Free Quote Today!
Contact Us Today!
Algae control & deep cleanings
We don't get surprised to see a lot of properties neglecting their water features. It happens often in fact. From determining whether your water feature was constructed the right way to whether it has the right equipment to sustain healthy plant and fish life, there are a lot of factors to consider when tending to them.
You could easily lose your way when you're unaware of what you're doing. Our methodical approach begins with looking at the construction of the water feature, and then we thoroughly check the setup and equipment involved in running it.
When servicing lakes in large communities and commercial properties, we take pride in walking the lakes to get their overall feel and speak with the members of their board. In fact, we have even gone through compliance training from Compliance Depot as well!
We are constantly working with the many different apartment blocks, cemeteries, Homeowners Associations (HOAs), and other bodies throughout the State of California. We offer our expertise in lake restorations, installations of new amenities for backyard projects, and more.
Has your water feature pump failed? Start by making sure it isn't something as minor as being unplugged – sometimes plugs become inaccessible due to the landscaping, and it is easy to overlook these pond issues.
After checking for this, you may want to add a pond aerator to buy yourself more time until you can get in touch with us for a full-service appointment so that your fish and turtles will not stop getting their much-needed oxygen.
Does your pond or fountain need more water? It's important not to poison your ecosystem, so make sure that the chlorine from your local tap water isn't going to accidentally kill off all of the active ingredients it takes to boost your pond's health and enhance its beauty!
You can call us any time you have a pond emergency or need help managing:
We Have Proved Our Competence And Have Many Satisfied Clients
We have expanded our activities and now provide several other services to meet our clients' wider needs.
Happy Customers
Contact Us today
Give Us A Call
(714) 613-0123
On The Map
529 W Blueridge Ave F110, Orange, CA 92865
Location Hours
8:00 AM – 04.00 PM, Monday – Saturday