Impress Your Neighbors With A Beautiful Backyard Fountain
Commercial & Residential Fountain & Pond Services
Add Beauty And Tranquility With A Backyard Fountain
Commercial and residential property owners have realized it is not only their front yard that can have a fountain but also their backyard! There are plenty of options when it comes to purchasing a fountain or any water feature – consider the right materials, what kind of water feature you need, and what would look best in your backyard.
Backyard fountains are one of the many options you can choose from to enhance the elegance and beauty of your backyard and make it an inviting place for you and your friends to relax and enjoy nature's soothing sounds.
There are many different types of fountains and other water features one can have at home or in the office. An outdoor water feature like your pool may be composed of different materials such as concrete and marble, or it can be fiberglass, acrylic, or gunite sprayed on-site to match your landscape.
If a pool has classic Asian designs and patterns to hold koi fish, lilies, and other aquatic life, then you'd want a fountain in your backyard that is easy to maintain.
Artificial backyard fountains are usually treated with chemicals unlike natural fountain, but it requires less filtration than a natural fountain. A landscape design with this type of outdoor water feature tends to create more visual interest. Some grass around your water feature is a matter of style
We have the expertise to design, install, maintain, and repair any kind of backyard fountain on your property anywhere in Southern California.
Where To Begin With Your Backyard Fountain Design?
To start with, you'd want to conduct a complete review of your backyard landscape to identify the best location for your fountain. Maybe you want the patio door close to the fountain, or your walls to glow in the fountain light. We'll do this for you. We need to know:
Equipment location
Water drainage (if needed)
Power location
Helping where it counts
Contact Us Today!
Helping where it counts
Contact Us Today!
Once You Have The Designs And An Idea Of The Water Feature
The rest is easy! Simply give us a call or send us an email.
Send us your pre-built or any other design that you choose, and we'll customize a brand new fountain for you that matches your landscaping aspirations for the backyard.
We have a whole team of experts who provide comprehensive services for residential and commercial water features in Orange County, California.
Our team will prepare the drawings and get all the necessary permits to install the fountain at your desired location.
The equipment needed for installation is dropped off at the site, then we arrive at the pre-determined date and time to install above ground or break ground, depending on the kind of backyard fountain that you purchased.
We'll offer you landscaping tips and set up eye-catching pondless waterfalls that give out a soothing sound. Increase your home's curb appeal by planting water lilies. Allow the negative ions to enter the body. Reduce stress as you listen to the soothing sound of your waterfall.
Commercial Fountain Maintenance
Installing a commercial fountain is a great way to increase the value of your business and local property.
Such water features when installed in a Housing Association (HOA), apartment complex, cemetery, or any other place of business that is open to the public, are known to increase monthly rent by 10 to 15% throughout Southern California.
It's a keen business sense, therefore, to include an attractive fountain in your commercial space. Fountains produce a wonderful atmosphere for relaxation and creativity.
People love to spend their summer nights enjoying the landscaping design of these water features, so this kind of installation is sure to attract customers of all ages!
The shallow end of any commercial fountain can be very beneficial when it comes to water depth management.
If you're worried about safety, then don't be; with a maximum of 36 inches at the deepest part of your water features, you can still make sure that your customers are feeling happy about the landscape and feel secure all year round!
Whether it's winter or summer, we can install, maintain, and repair any kind of commercial fountain with relative ease. Have you installed a chemically treated or natural water feature in a commercial or residential property?
If not, then just call us to try out our services. We'll offer you a free installation or service quote. Our expert designers will create a landscape that your neighbors will envy.
Your commercial fountain can be the highlight of your property. All it takes is some DIY ideas to build your fountain. Landscape your garden space with lights. Set up a garden with plants that you love. Relax on the porch, and enjoy your space close to nature.
Maintenance is easy, but we have experienced an increase in clients, namely DIY pond builders who ran into trouble with either the landscaping or their maintenance schedule because some critical components of their fountain mechanism were compromised.
Pond, Fountain, & Water-Garden Repair Services
Consider It Done – Transform Your Landscape Today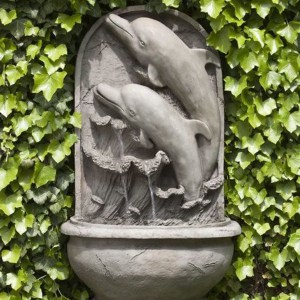 Bi-Weekly Maintenance
We offer bi-weekly cleaning and maintenance service plans for all your water features including koi ponds, lawn, landscaping, and plants. Choose from skimmer basket emptying, ultraviolet (UV) light replacements, filtration backwashing, and other types of maintenance plans.
We'll make sure your family and guests love their space close to nature.
Pump & Filtration Repair
Green murky water with stubborn and harmful algae on the surface is definitely not a pretty sight. Get in touch. We'll make sure your pond is clean and your filtration system works at its best.
From external pumps and the latest pressure filters to filtration systems and submersible pumps, you can depend on us for the best possible pond filtration solutions.
Your garden plants, birds, and wildlife will receive enough water from the water resource, as our services will ensure that it does not lose water.
Fountain design & Construction
We offer the best designs and construction plans for fountains and other water features. Get in touch with us first if you need a new commercial water feature, pondless waterfall, or custom above-ground koi pond constructed.
We'll even plant some attractive aquatic plants and complete landscaping work at the site.
Repair & Leak Detection
Need some equipment or pond repairs? Thinking of installing a new UV light? Call us. We'll respond with the best solution. Does your pond lose water? The old liner may be worn out or you may need a reseal job.
Ponds older than 10 years are likely to lose water. It's best that you do something before your pond begins to deteriorate.
We'll Help You Manage, Repair, & Install Your Water Features
GET A FREE QUOTE TODAY
Call today (714) 613-0123
Learn More About Our Other Services
Backyard ponds offer you a ton of options to create a landscape that is great to look at. Most people add a lawn. Another great option is to breed wildlife in your ponds. Do get in touch with us whenever you need a water feature installed, serviced, or rehabilitated.
We have so many design options for you to consider. There's always something that may interest you, and if you have questions about any of the following, do get in touch for the best water feature services in Orange County.