DIY Fountain FAQ
If you have a lake or pond on your property, adding an outdoor water fountain can bring your water feature to life. Not only can a beautiful water feature help in adding value to your property, but it can also be aesthetically speaking for yourself and guests. After all, who wants a boring pond or lake anyways right?!
Contrary to popular belief, adding a fountain doesn't require a whole lot and isn't terribly difficult either. In fact, it's quite simple to do, and no special skills are required. Here's how:
Step #1: fountain container
First thing's first – You'll want to measure your lake's or pond depth. You'll want to make sure that these measurements where you'll want your outdoor lake fountain installation to be as well. Sometimes it's worth having someone on shore take a picture of you to review if you do in fact want the fountain in that spot of your lake.
With that being said, you'll have to either take a small boat or consider a float tube, worse case swim! Maybe consider this your training since you'll be spending most of your time here if you're going to continue with the project.
Step #2: Plumbing & Fittings
One of the most crucial parts of your fountain is the piping and plumbing. Start by measuring your pump's height with a rigid tube attached to it. Stop with the tube and cut it at your desired height. Take note that the length of your tube should be above the water level. These PVC tubes are readily available at nurseries or hardware stores. We will often lay the pipes along the shore, measure, cut, and not glue until we are 100% sure on placement and fittings. We always suggest using ASAHI Ball-Valves as these can last over 20 years, and can be removed easily.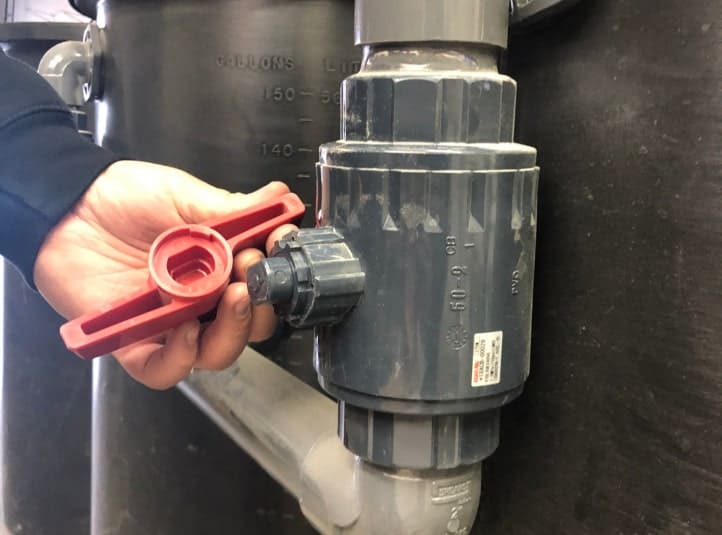 Step #3: Pump & Head
When you're installing a fountain on your lake, it's best not to place it directly on the ground, as your equipment can become clogged with debris and other pollutants. Instead, look for a flat rock where you can securely place the pump – one that's also big enough to make sure that it doesn't fall over. Worse case you can always make one or consider using a floating island like such to hold simple equipment. In regards to "Head" this is the distance your pump has to pump in order to reach the fountain, you want to limit this distance as much as possible or your pump might not powerful enough to supply your fountain with water.
When you're purchasing a pump, make sure that the one you purchase comes with a filter or else be ready to make one. This is to make sure that the water intake is covered and that dirt and debris will not gush into your pump. If the one that you've purchased doesn't have a filter, try to place a hose towards the intake and position it towards the end of the hose going to the lake floor.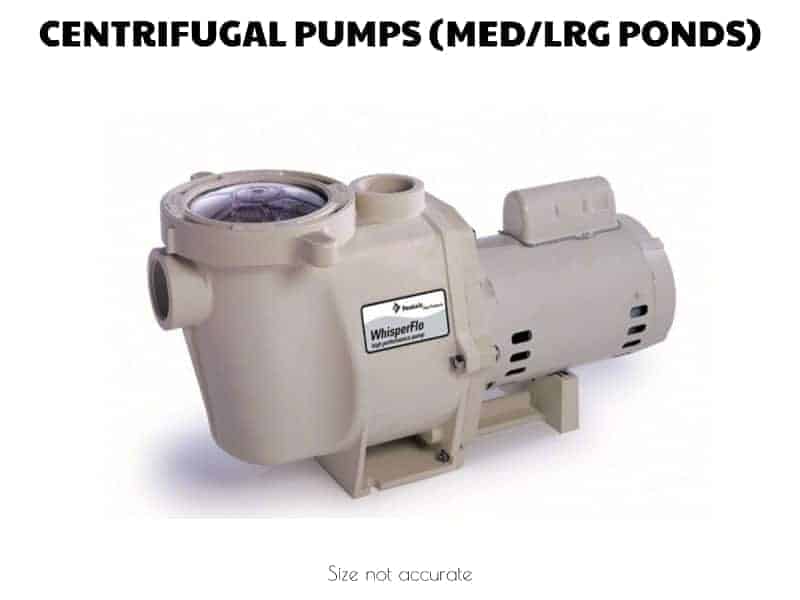 Step #4: Positioning Your Fountain
So you think you're ready to position your outdoor fountain and into your lake. Start by positioning your pump on the rock or island you've chosen. When doing so, make sure that the rigid tube is pointed up so the projection is outside the water. You can use this as is, or, alternatively, you may also purchase additional fountain attachments that are placed at the end of the tube. These attachments come with various designs and are typically easy to attach to the pipe. These will give your fountain various effects on how the water comes out.
Step #5: Securing the Fountain
Make sure that your fountain is secured and is placed somewhere it won't tip over. You can secure your fountain by using a rigid netting mechanism or weighed system attached to the floor of your lake (like an anchor) If you go this route, start by cutting a hole in the center – make sure that it's large enough so that the tube can fit. Then get stakes that are similar to size to the water's depth. Attach stakes per each netting's end and push it underground. Do it on both sides. Doing this will ensure that your fountain doesn't move around and that it stays in one place.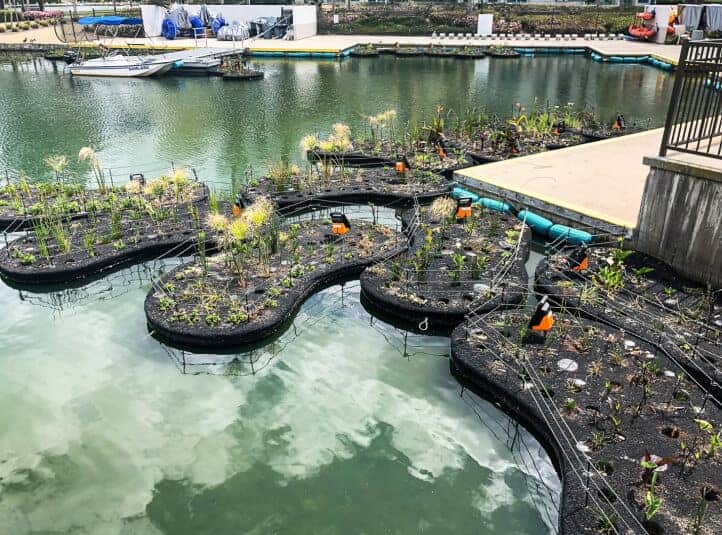 Step #6: Finalizing
The last step to make sure that the fountain works is by attaching it to a power source. Don't worry about the pump's cord. They're usually waterproof and submersible. However, the plug itself shouldn't get in contact with water, so make sure that you plug it into a dry outlet. Plug your pump to an electrical outlet – and voila! You now have a working outdoor fountain by your lake. You may find yourself adjusting the pump's flow by turning it up or down. You can also use solar power on the floating islands to charge a power-bank for your fountain.
Not sure where to begin? Feel free to contact us
REACH US
529 W Blueridge Ave #F110 Orange, CA 92865
(714) 613-0123
[email protected]
Original Content Source: https://koipros.com